Call Monitoring
A Standalone Call Monitoring Solution guaranteed to deliver cost savings. Never miss a call again.
Request a Trial
Watch Video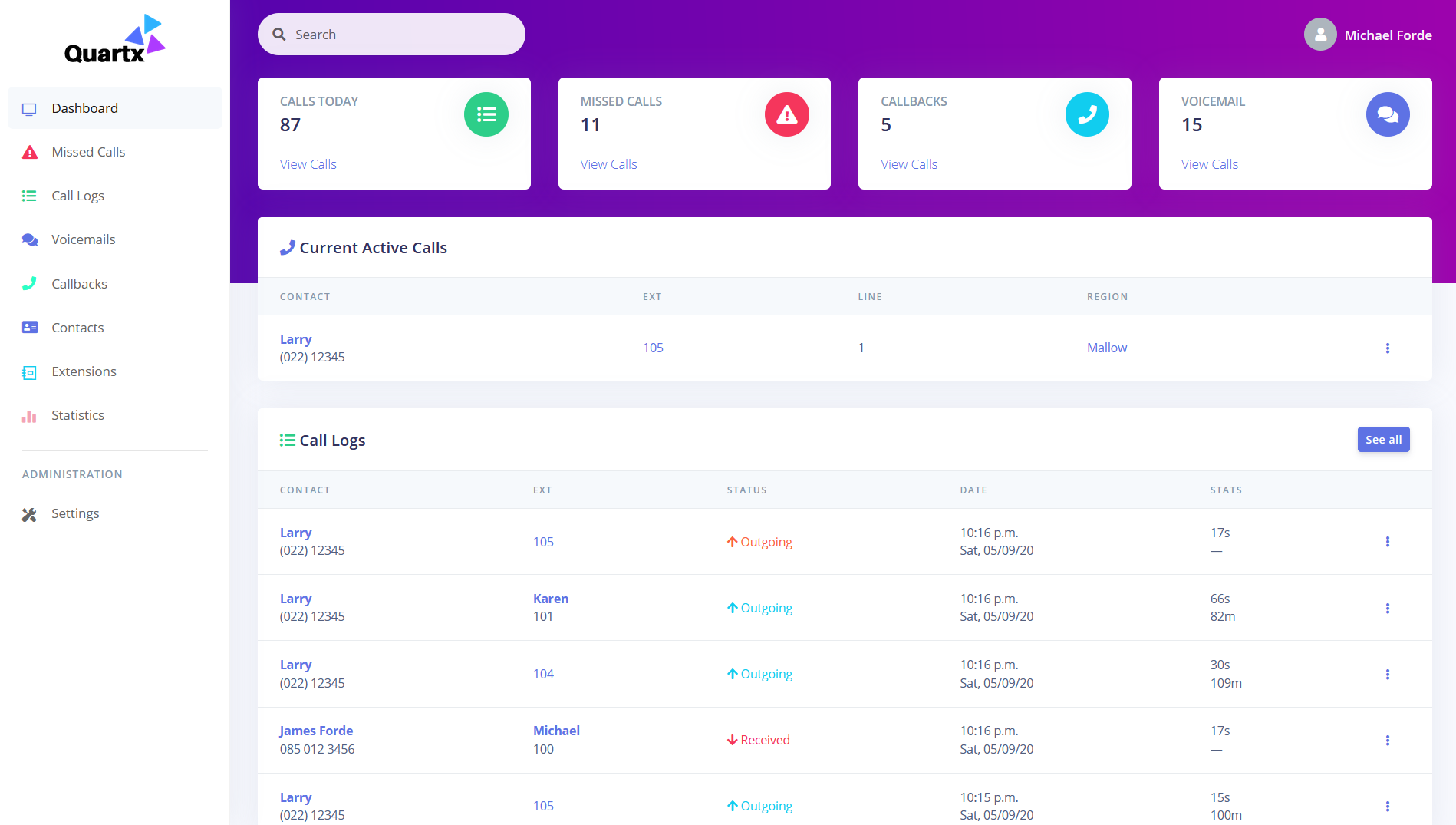 About
Quartx Analytics Limited is a new and upcoming data analytics start-up company. Located in the South of Ireland, Quartx provides affordable cloud based software solutions to improve customer relations using data analytics. Quartx promises on delivering cost savings to any sized company, big or small. blog.quartx.ie.
Contact Us
Feel free to ask us anything.
Ask us a question or Request a Trial
Your query is very important to us.